Our Redeemer's youth ministry focuses on building a caring community of teenagers who love God and each other. We provide large and small group activities designed to deepen and challenge faith and create fellowship within the body of Christ. We hope that through the community, faith will grow and youth will fall more in love with Jesus Christ. Our Redeemer's youth ministry is committed to:
Worship: Lead youth into the presence of God.
Fellowship: Grow a community of believers who truly care for each other.
Discipleship: Collaborate with parents to grow the next generation of believers in Jesus Christ.
Service: Serve each other and those around us through the love of Christ.
Servant trips: Annual trips for youth to serve as God's hands and feet in our country and world. Past trips have included the Rocky Boy Reservation, Montana; Antigua, Guatemala; National Youth Gathering in Houston, TX.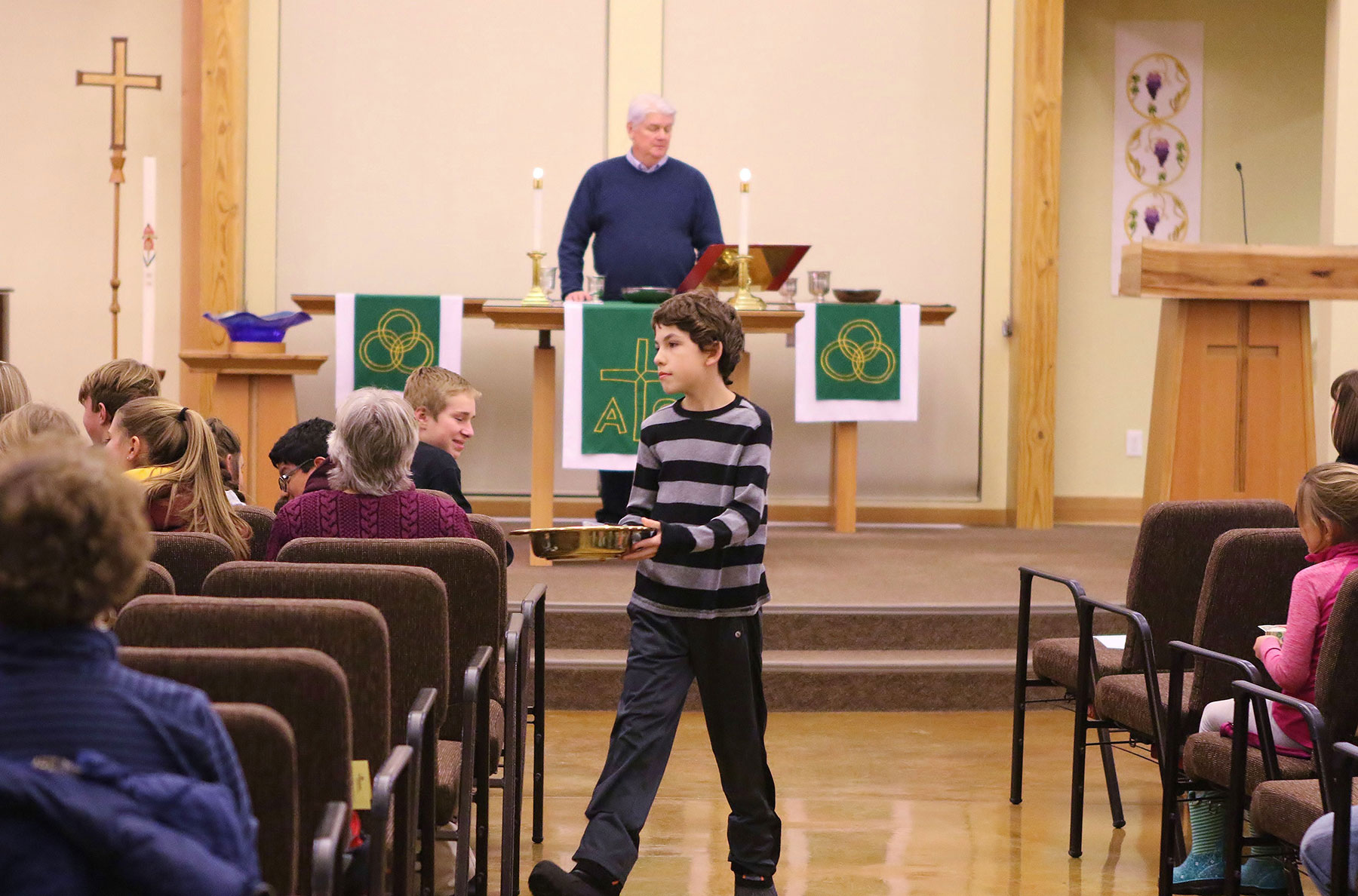 WOW combines worship music led by the high-school WOW band, crazy skits, sermons focused on Jesus and Christian basics, prayers, and Holy Communion with over 200 people joining in worshiping and learning about the Father, Son, and Holy Spirit. WOW begins with a dynamic worship service with music led by high school students. The lessons during worship address everyday life questions like "how do I live in dangerous times?" "what's important in my life?" and "do I want too much?" Immediately following worship students split into small groups led by faith-filled adults where the teachings come to life.
6:30pm – Worship
7:15pm – Small Groups for Middle School students
8:00pm – Departure
To learn more about WOW – our ministry for middle school-aged youth – contact Pr. Kendra Wilde (442-7842 or email).
Wednesdays @ 7:15-9:00pm in youth loft following worship
Join us for fun, food, fellowship, and faith sharing. Features music, skits, teen-relevant talks, and small group discussions.
For info please call Jackie Bartz (442-7842 or e-mail).
Sundays @ 9:30am
High School Student Leaders and Adult Mentors meet each Sunday morning at 9:30am in the Youth Loft. The Net offers leadership training tips, in-depth Bible study, and preparation for leading small group discussion.