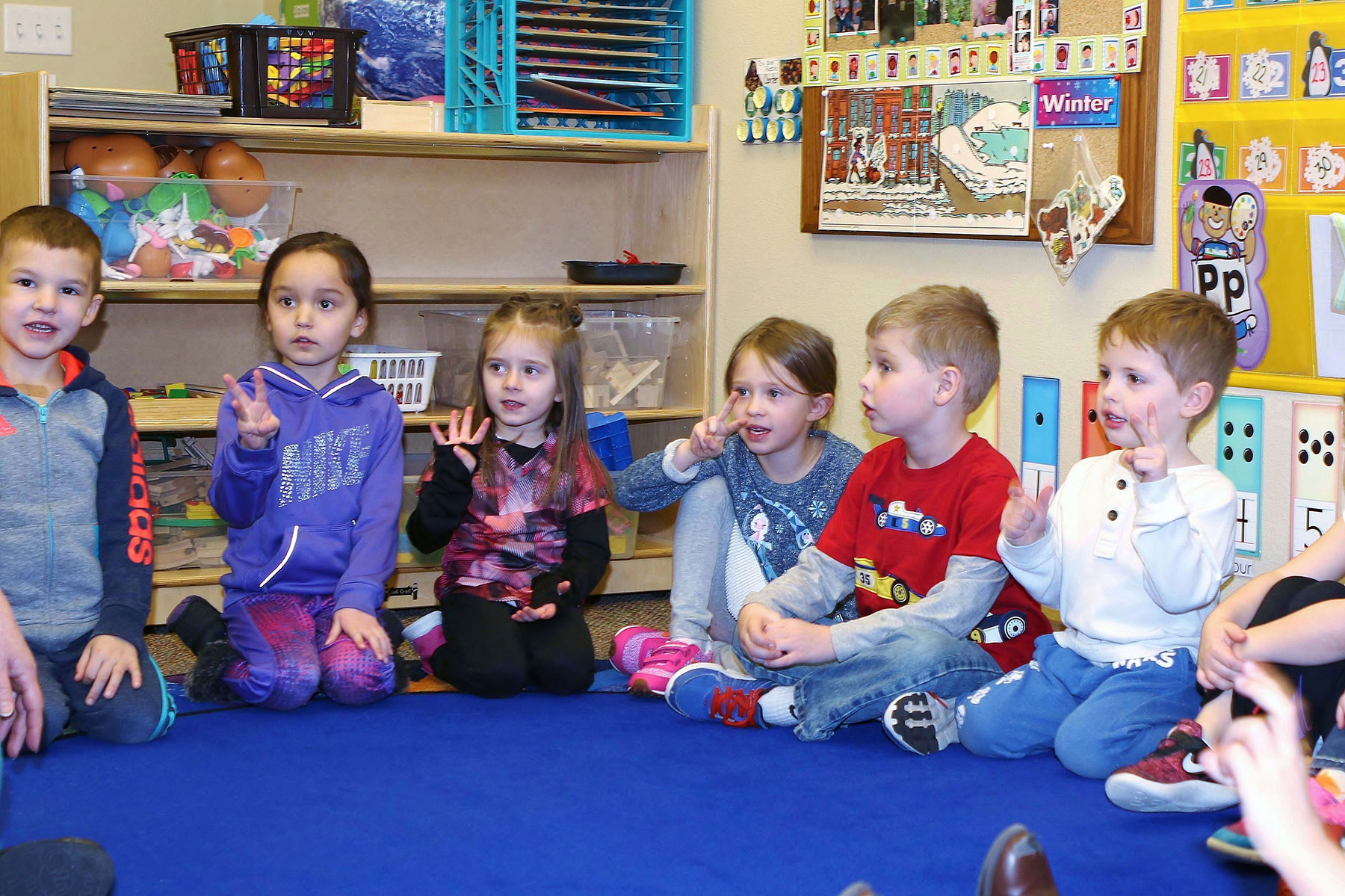 At Our Redeemer's Preschool, we believe each child is a unique and precious child of God. We provide age-appropriate opportunities for each child to experience learning success in a Christian setting. Our ultimate goal is to prepare children for continued educational success by letting them experience the joy of learning through both play-based and instructional methods,
We provide opportunities for each child's individual growth in the following areas:
Cognitive—new things to explore and learn
Physical—our bodies can do wonderful things
Emotional—sharing feelings appropriately
Social—spending time with friends
Spiritual—God loves us
Registration begins on Monday , February 11 for current students, alumni preschool families, and church members.  Forms (with a $90 supply fee)  will be accepted until 1:00 pm that day, at which time students will be placed into classes.  In the event there are more registrations than openings for any given class, current students will be given preference. If necessary, the remaining names will be placed in a drawing. Registrations may be mailed in or dropped off and will be held until the day of registration. Registration opens to the community on Tuesday, February 19, 2019 at 9:00 am.
2019-2020 Preschool Learning Opportunities
The child must be 3 years old by September 10, 2019
Maximum class size: 10 students
Wednesday and Friday or Tuesday and Thursday 8:45-11:00 am
The child must be 4 years old by September 10, 2019
Maximum class size: 10 students
Monday, Tuesday, and Thursday; 8:45 – 11:15 am or 12:15-2:45 pm (one am class, one pm class).
The child must be 4 years old by September 10, 2019
Maximum class size: 11 students
Monday through Thursday 8:15 – 11:15 am or 12:00 – 3:00 pm (one am class, one pm class)