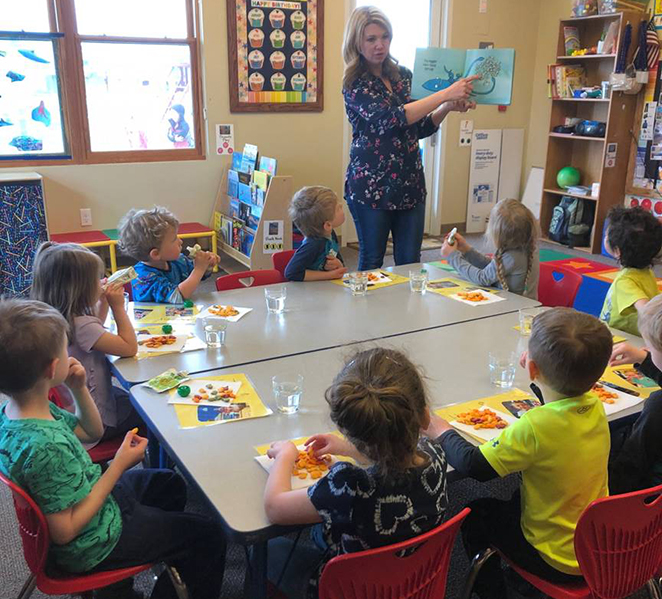 If you have any questions  about our program please give us a call at 442-7842 x 20 or email [email protected].
At Our Redeemer's Preschool, we believe each child is a unique and precious child of God. We provide age-appropriate opportunities for each child to experience learning success in a Christian setting. Our ultimate goal is to prepare children for continued educational success by letting them experience the joy of learning through both play-based and instructional methods,
We provide opportunities for each child's individual growth in the following areas:
Cognitive—new things to explore and learn
Physical—our bodies can do wonderful things
Emotional—sharing feelings appropriately
Social—spending time with friends
Spiritual—God loves us
2021-2022 Preschool Learning Opportunities
The child must be 3 years old by September 10, 2021
Maximum class size: 10 students
Monday/Wednesday or Tuesday/Thursday 8:45-11:00 am
The child must be 4 years old by September 10, 2021
Tuesday, Wednesday and Thursday; 8:40 – 11:10 am.
The child must be 4 years old by September 10, 2021
Monday through Thursday 8:20 – 11:20 am or 12:00 – 3:00 pm (one am class, one pm class)
The $100 Supply Fee is due when registering and covers all classroom supplies for the school year. The Supply Fee is non-refundable, unless your child cannot be placed in the desired class.