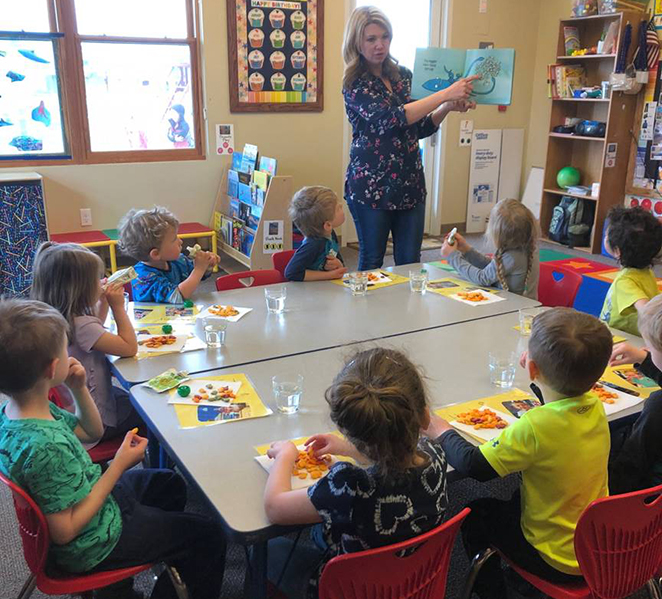 Registration begins on Tuesday, February 11, 2020 for current students, alumni preschool families and church members.  Registration will open to the community on Tuesday, February 18, 2020.   Click the links to read our brochure and to print a registration form. Brochures and registration forms will also be available in the Preschool office. If you would like more information or have any questions, please call Trudy at 442-7842 extension 20.
At Our Redeemer's Preschool, we believe each child is a unique and precious child of God. We provide age-appropriate opportunities for each child to experience learning success in a Christian setting. Our ultimate goal is to prepare children for continued educational success by letting them experience the joy of learning through both play-based and instructional methods,
We provide opportunities for each child's individual growth in the following areas:
Cognitive—new things to explore and learn
Physical—our bodies can do wonderful things
Emotional—sharing feelings appropriately
Social—spending time with friends
Spiritual—God loves us
2020-2021 Preschool Learning Opportunities
The child must be 3 years old by September 10, 2020
Maximum class size: 10 students
Tuesday/Thursday or Wednesday/Friday 8:45-11:00 am
The child must be 4 years old by September 10, 2020
Maximum class size: 10 students
Monday, Tuesday and Thursday; 8:45 – 11:15 am or 12:15-2:45 pm (one am class, one pm class).
The child must be 4 years old by September 10, 2020
Maximum class size: 11 students
Monday through Thursday 8:15 – 11:15 am or 12:00 – 3:00 pm (one am class, one pm class)