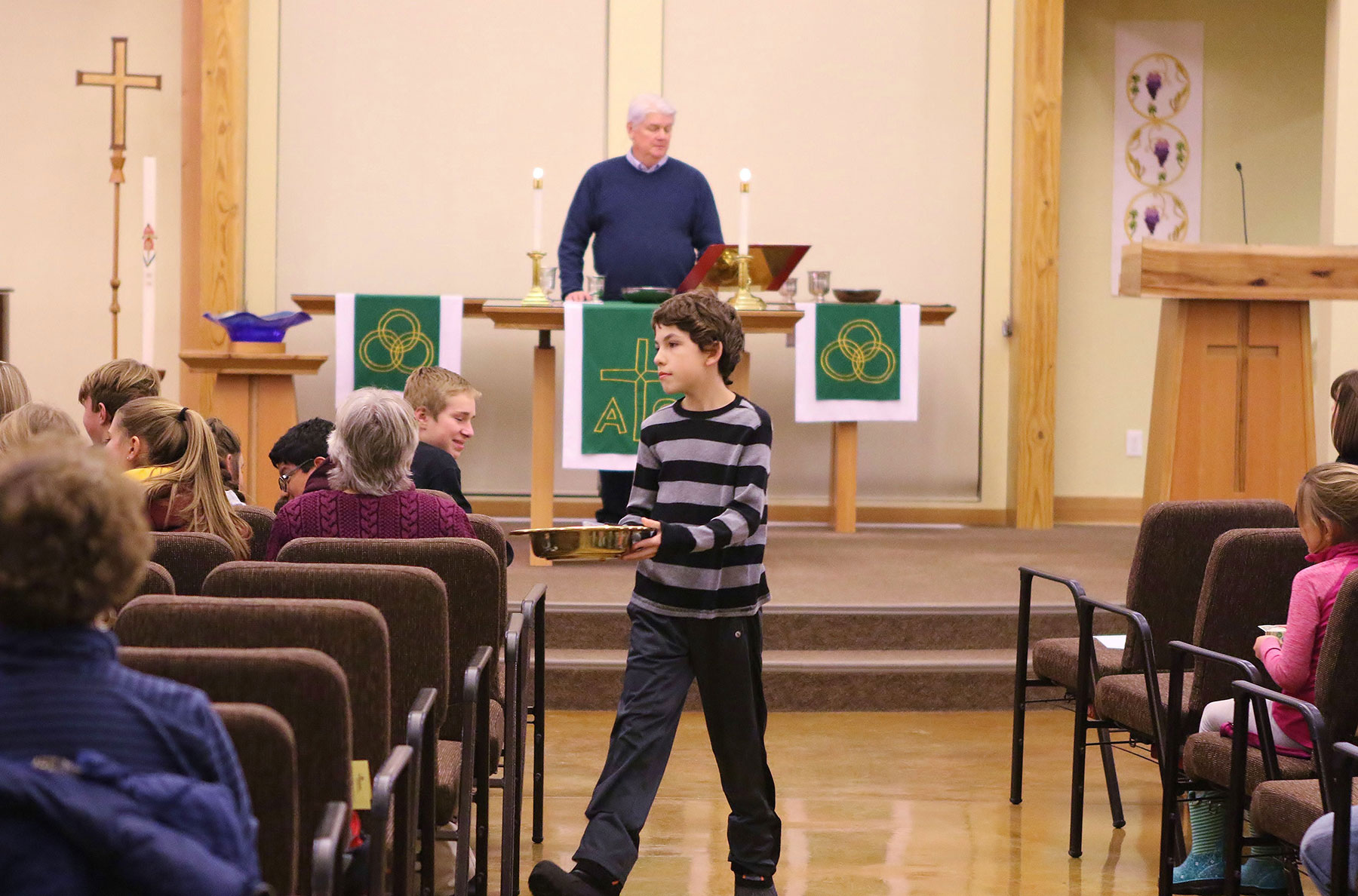 Giving is one of the central themes of the Bible and reflects a grateful heart that wants to give back to God a portion of what He has given us. Giving our tithes and offerings is our opportunity to show God that he is first in our lives. It also transforms the hearts of those who respond to God's call. God calls his people to be:
Generous Givers
God calls us to be generous in our giving to the needs of the church and others. Generosity glorifies God! (2 Corinthians 9:13)
From the Heart Givers
Jesus wants our heartfelt giving. Giving serves as a sign to us and to God of the difference God has made in our lives—and our eternities. (Luke 12:34)
Off the Top Givers
God deserves our best! God calls Christ-followers to give off the top, not from the leftovers. (Proverbs 3:9)
Toward Tithing & Beyond Givers
God calls us to give 10% back to his purposes in the world. As people grow in faith, some are called to give more than 10% to grow and stretch themselves spiritually. (Malachi 3:10)
Our Redeemer's Lutheran Church invites you to consider our electronic giving program as a way to automate your regular weekly or monthly offering. Electronic giving offers convenience for individual congregation members and provides donation consistency for our congregation. To participate in electronic giving either download the Easy Giving Direct Deposit Form or manage your giving online.
Giving online is easy and easy and allows you to set up automatic recurring contributions and view your complete online giving history from anywhere. Simply click the link below, click on the Create Profile button, and then follow the onscreen instructions to create an online profile and to schedule your recurring contributions.
Our congregation always has needs for its continual growth. Memorial gifts help meet those needs and enhance the ministry of the congregation. You can celebrate a significant occasion, remember a loved one, or honor someone special with an honor or memorial gift in their name to the church Memorial Fund. Your gift will honor your loved ones and honor the values their lives affirm.
For more information on contributing to the Memorial Fund of Our Redeemer's Lutheran Church, contact the church office.
Thrivent Financial for Lutherans is a faith-based, nonprofit membership organization with nearly 2.5 million strong that is committed to helping others. Our Redeemer's benefits from this help through a program called Thrivent Choice Dollars. Thrivent member-owners can show their support for organizations by choosing where their designated money goes. Eligible members are designated Choice Dollars, based on insurance premiums, contract values, and Thrivent Financial volunteer leadership. Choice Dollars can be directed to thousands of nonprofit organizations nationwide, including Our Redeemer's Lutheran Church. To designate your funds, visit the website or call the toll-free number (800-847-4836).
Q: How does my giving support the church?
A: By providing worship opportunities, youth programs like Sunday School and Vacation Bible School, food for the hungry, a shelter for the homeless, and other resources for those in need. It can also help cover operating costs for staff and building maintenance.
Q: Can I give through an online electronic transfer from my checking or savings accounts?
A: Yes. This giving method is a convenient, safe and simple way to make automatic payments to non-profit organizations through electronic funds transfer (EFT) directly from checking or savings accounts. Please contact the church office (406.442.7842) to set up this giving method.
Q: How should I tithe if my income varies from pay period to pay period?
A: Some people choose to give exactly one‐tenth of their earnings for each individual pay‐period. Others estimate their total earnings for the year and give a portion of the total tithe each week or month throughout the year.
Q: Should I tithe off my gross earnings or the net amount of my paycheck?
A: Scripture doesn't use the terms "net" or "gross". What is clear in scripture is that God places a high value on the spirit in which we give—"Each one must give as he has decided in his heart, not reluctantly or under compulsion, for God loves a cheerful giver." (2 Corinthians 9:7 ).
Q: How can I keep a record of the amount I have contributed?
A: Our Redeemer's sends quarterly giving statements of giving to all who contribute to the church via email or mail.
Q: I give an offering every week. Why should I make an annual pledge?
A: Making an annual pledge is a step of faith….deciding in advance to give faithfully. Annual pledges also provide the church with a tool for forecasting, planning, and budgeting resources.
Q: Do I have to use offering envelopes?
A: While Our Redeemer's provides offering envelopes, it is not necessary to use them. Depending on whether you give your offering electronically, by check or cash, you just need a way to properly document your annual giving.
Q: Does Our Redeemer's accept gifts for specific items?
A: Our Redeemer's does accept gifts for specific items, provided that the Church Council has approved those gifts. For example, we accept gifts for Helena Food Share, the Unleashed Capital Campaign which is helping to pay for our building, Our Redeemer's Preschool, and many others. If you have a question about gifting for a specific item, please contact the church office at 406-442-7842
Q: If I date a check 12/31/2017, but I don't deliver it to the church until 1/1/2018, can I deduct it on my 2018 tax return?
A: No. Charitable contributions must be claimed in the year in which they are delivered. One exception is a check that is mailed – it is deductible in the year the check is mailed and postmarked, even if it is received after the first of the year.